What is CDOM and where can I find it?
CDOM stands for Cumulative Days on Market. It is the total market time accumulated on a property address.
CDOM is calculated when a property has been in the FlexMLS system and has expired or been withdrawn and then relisted within 90 days. It adds the previous DOM for a property address with the current DOM and puts that amount in the CDOM column.
You will find the CDOM column on the Detail tab> History sub-tab, Compare tab, Price Analysis page of the CMA, and on the Statistical CMA.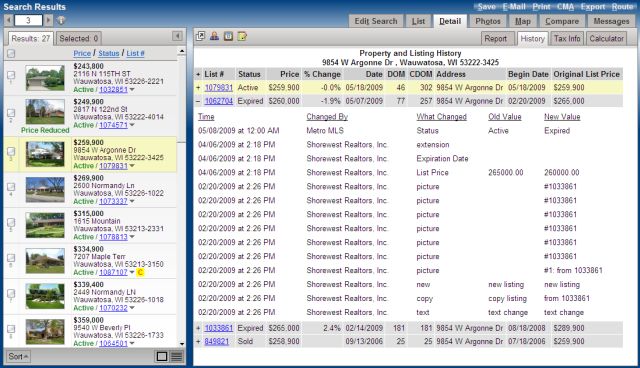 Any questions, please call the Help Desk at 414.778.5450 or e-mail support@metromls.com