The new Showing Report option is now available in FlexMLS. This report allows you to print up to 6 listings on one page. Included in the report are the Address, MLS number, List Price, Listing Office, Listing Agent, and Directions. There is also space to handwrite Showing Date and Time, and any notes you would like to include. This report can be accessed in Print by checking Detail and selecting Showing Report from the drop-down menu. You may run this report as either the public or private version.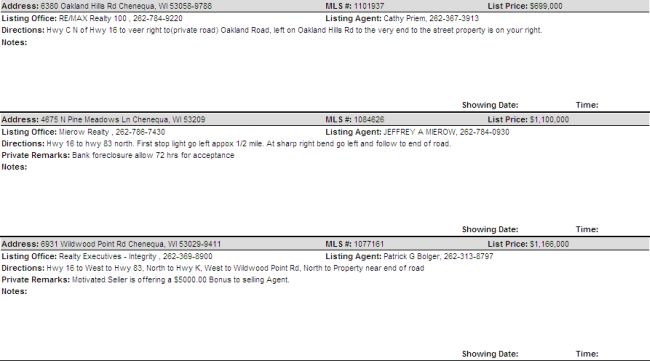 As a reminder, Flyers and Promotional Reports are also available for use with Metro listings in Print under the Detail option. Flyers are for agents to use with their own listings; set version to Private when printing to include the listing agentís contact information. Promotional Reports are for agents to use with listings other than their own; set version to Public when printing. There are many different options for each, so please preview your selection before printing to make the best choice for you!
Any questions, please call the Help Desk at 414.778.5450 or e-mail support@metromls.com. You may also follow our updates at http://twitter.com/metromls.