Communications Notice to Brokers Only:
New FREE* RatePlug Program available for Metro MLS Brokers and their Agents starting August 12th.
RatePlug is an automated marketing program that displays valuable, interactive mortgage payment and product information from your lending partners on property reports you send through the MLS system.
This system provides Real Estate Brokers with an affiliated mortgage entity, the opportunity to display their Lenderís live mortgage payment and product information on property flyers created through the RatePlug system for Agent open houses and general marketing purposes. This gives homebuyers accurate housing payments options when they are looking at homes.
For Brokers that do not have an affiliated mortgage group, the program allows their individual agents to display payment information from Lender(s) the agents trust.
Within FlexMLS, the Calculator tab will be relabeled as Mortgage Info and will be updated to display averaged local mortgage information and payments specific to each property sent to the home buyer through the MLS system. This general information is displayed for all members.
The Broker partner Lender(s) or Agents preferred Lender(s) will show here once the Broker/Agent has opted into RatePlug.

To learn more about the Program or to enroll click here
This opt-in program carries no cost for Metro MLS members
Helps agents sell homes faster (see study results on webpage in link above)
The broker or the Agent select the lender or lenders you want displayed (up to 3)
Includes Property Flyer Program to create co-branded marketing flyers
100% FTC-MAP compliant for recordkeeping and disclosure
Brokers can promote in-house lending companies
Provides your customers with valuable mortgage product and payment information while they are viewing the listing (keeps them engaged on your listing instead of searching elsewhere for rates and other info)
Strengthens your referral relationship with your trusted lending partners
*No additional cost for METROMLS members, Lenders are required to pay a license fee to be displayed in Program.
Metro MLS is sending communications only to the Brokers and all questions from Agents will be directed to the Brokers for more information. Once a Broker or Agent has opted-in, all questions should be directed to RatePlug.
Contact RatePlug for any questions (877) 710-0808. Enroll at www.rateplug.com/metromls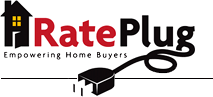 Any questions, please call the Help Desk at 414.778.5450.
Or e-mail support@metromls.com. You may also follow our updates at http://twitter.com/metromls.