Metro MLS Mobile will allow you to perform FlexMLS property searches in a variety of ways on your iPhone, iPad and Android devices. To get the most out of Metro MLS Mobile please click here for a demonstration using Metro MLS Mobile.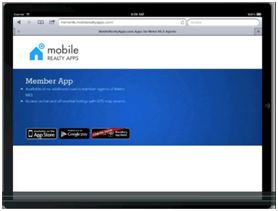 Click here for the complete Metro MLS Mobile User Guide.
THIS APPLICATION IS AVAILABLE FOR MEMBERS OF METRO MLS ONLY AND REQUIRES A FLEXMLS LOGIN.
Instructions on how to load the Metro MLS app onto your mobile device:
From your mobile device, use the device's browser to go to the website: http://metromls.mobilerealtyapps.com/ (or search your app marketplace for the app).
The site will auto-detect if you are coming from an iOS (iPhone or iPad) or Android device and provide a link to download the app from the respective app marketplace.

Once in the respective store, click 'Download' or 'Install'.
When you open the app, you will be presented with your log in screen. Log in using the same credentials you do with your FlexMLS account.

Any questions, please call the Help Desk at 414.778.5450.
Or e-mail support@metromls.com. Any feedback can be directed to InMyOpinion@metromls.com. You may also follow our updates at http://twitter.com/metromls.