Your access to the RPR database will be available November 14th, 2011.
Training sessions are still available at various times on November 15th and 16th, 2011 at the Brookfield Midway Hotel, 1005 S. Moorland Rd. 53005. You are required to register on-line to attend these classes using the Metro MLS Class Schedule calendar.
RPR Help Desk Training and Support Videos are a great resource on how to sign on to RPR the first time using your NRDS Number.
To create an account on RPR, navigate directly to www.narrpr.com or use the RPR link available from the Links section on the right hand side of the Metro MLS homepage. Click on the 'Create New Account' link.

Need a little help? Call RPR or use the RPR Live Chat button located at the bottom of the www.narrpr.com page.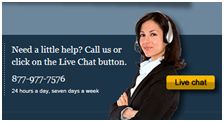 For all other questions, please call the Metro MLS Help Desk at 414.778.5450.
Or e-mail support@metromls.com. You may also follow our updates at http://twitter.com/metromls.