You can use the Imagery Parcels tool to easily confirm the location of your listing map.
First, bring up your listing and then view the listing's map by using the Map tab on the Search Results screen. In the upper right corner of the map, click on the Satellite button, Next click on the Overlays button, and in the drop-down menu click Imagery Parcels. The Imagery Parcel tool allows you to see the parcel lot lines and lot addresses on the satellite map. Now zoom down on your listing.
Note: Parcel Info is currently available for 12 counties. To view counties, click here.
In the example shown below, the listing pin is in the middle of the road and not on the address it represents. If you need to edit your listing's map, edit your listing by going to the Change menu, and click on the Map Location link.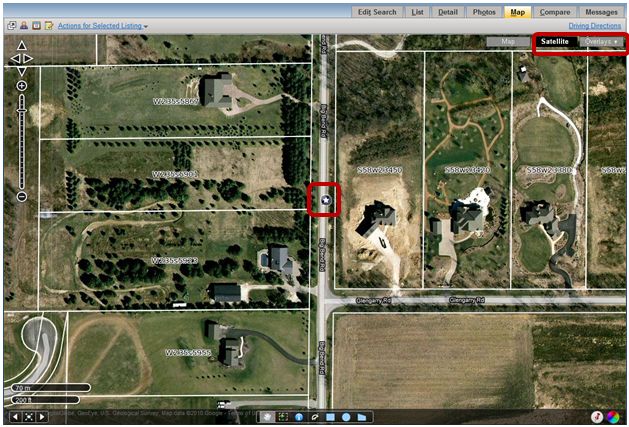 From the Edit Map Location screen, zoom down on the map until the parcel lot lines and addresses are visible. Drag your listing pin to the correct lot and click the Use this location link to save the placement.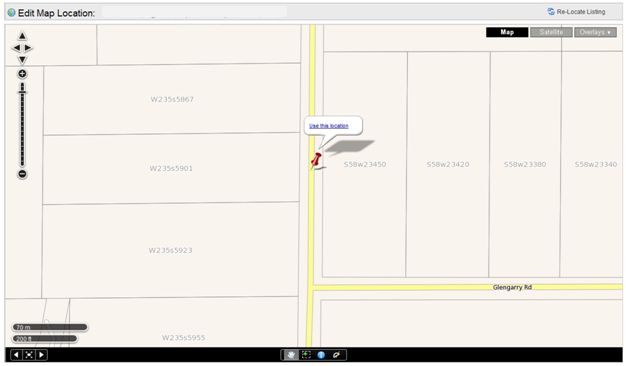 If you have any questions, please do not hesitate to call the Help Desk at 414.778.5450 or e-mail support@metromls.com. You may also follow our updates at http://twitter.com/metromls.